Automotive Auto Locksmith Rockville, MD - Locksmith Service Rockville MD
At Locksmith Service Rockville MD, we are experts in automotive locksmith services. Since each of our mobile lock & locksmith vans is a complete locksmith workshop, we can quickly fix your problem on site, getting your back on the road as soon as possible.
Why choose us?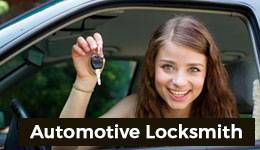 Unequalled team of auto locksmiths
Quick response to emergencies
24-hour assistance
Budget-friendly service
Roadside assistance
Fully-equipped vehicles for onsite service
Getting locked out of your car or getting a broken key stuck in the lock invariably happens at the worst possible moment. It occurs in a matter of seconds, but you are stuck, trying to get into your vehicle, for hours. Unfortunately, it's often occurs in an unfamiliar area of town and late at night.
For your safety and convenience, the professionals at Locksmith Service Rockville MD bring their locksmith services directly to where the problem is. Our experienced locksmiths solve your entry problem and get you back on the road quickly, 24/7/365 in and around Rockville, MD.
Our array of services includes: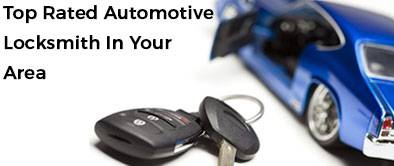 24-hour assistance for car lockouts
Reprogramming of transponder keys
Lost, broken ignition key cloning
Precise key fabrication services
Complex car lock installations to improve security
Repairs/ replacement for faulty ignition switches
Unlocking of car trunk, door etc
Forging of high-security keys
Laser car key creation services
New car keys made on-the-spot
Ignition cylinder changes
Rekeying of car locks
Retrieval of snapped keys with zero lock damage
And more
Our team of skilled locksmiths can fix a range of automotive access and security problems. We have the equipment handy in our mobile lock & locksmith vans to remove jammed keys, repair ignitions, access broken trunks, re-key any lock on your car or truck, release child locks that are jammed and create a transponder key. We get you on the road quickly, headed to your intended destination.
We use mobile vans because we realize how important quick response is when you have an emergency. Because we can fix the problem on-site, it takes less time, and money, than it does to break your safety-treated car window. Our rates are often better than those offered by the dealers, so call Locksmith Service Rockville MD today for all types of locksmith-related automotive services.